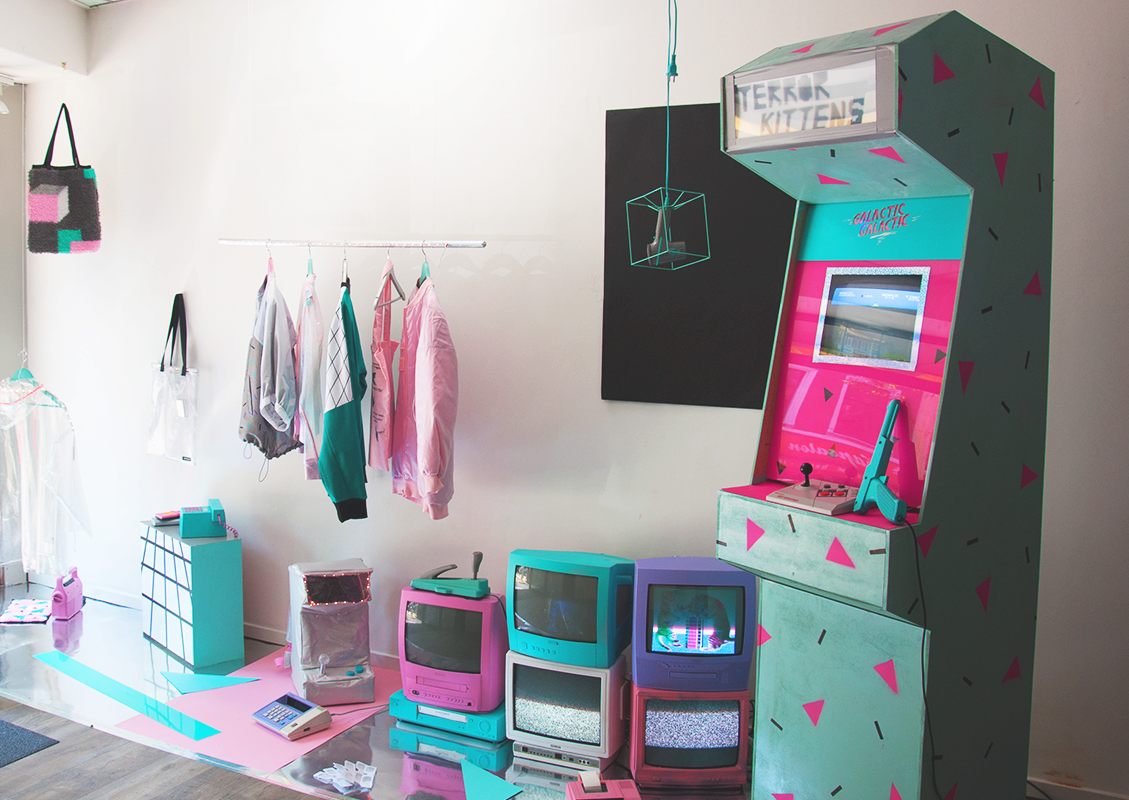 TERROR KITTENS @ ROUTE DU NORD 2017
As we created our own "Terror Kittens galaxy" by showing our collection with a performance during the Time window festival, we went further with the idea of an alternative reality. During the Route du Nord festival we showed an installation (also a self made terrorkittens arcade machine) and our collection in an empty building/former shop.
We came up with the idea to present our collection in a retro-3d-reality by giving the spectator 3d glasses with magenta and cyan coloured glasses. On the small televisions we projected 3d images but also seeing the whole setting threw these glasses was quite tripping as most of the setting was in the colours pink and mint.